TV on DVD – Supernatural, Big Bang, Glee, It's Always Sunny… and Inspector Lewis
A big week of releases includes 'Supernatural', 'Big Bang Theory', 'Glee', 'Grey's Anatomy', 'It's Always Sunny', 'Rescue Me', 'Outsourced', 'Sanctuary', 'Spartacus', 'Inspector Lewis', 'Camelot', 'Blue Bloods', 'Blue Mountain State', 'Doctor Who', 'Private Practice', and much more.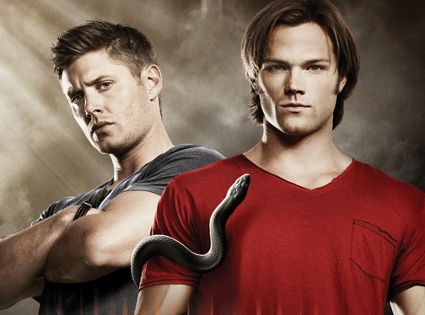 Man… it's a huge list of releases this week. With the new fall season barreling down on us there is a pile of current shows that are fresh on the shelves at the DVD emporium. With Supernatural, Big Bang, Glee, Grey's, It's Always Sunny, Rescue Me, Outsourced, Sanctuary, Spartacus, Camelot, and Blue Bloods, there is bound to be something for everybody. In the not-so-new department, there are also a bunch of reissued sets that are worth noting because the prices are very good. If you were waiting to pick up sets from 3rd Rock, Grounded For Life, or That 70s Show, now is the time.
Despite those deals, I'm staying current for the pick of the week. While it was hard to resist Manos, my favorite in this bunch is the latest from Masterpiece Mystery, Inspector Lewis. It just finished its run on my local PBS and the latest series is full of great cases, and great characters. Lewis isn't quite up to the level of Poirot or Marple yet, but he's getting there. In the event that you did catch that on PBS, I'll toss in a wild card pick. It's not new this week, but it's one of my favorites. Written and performed by Spalding Gray, and directed by Steven Soderbergh, it's Gray's Anatomy. It's a completely bizarre look at Gray investigating alternative treatments for an eye condition.
Photo Credit: Warner Home Video