Win passes to see Furious 7 first in Boston or Hartford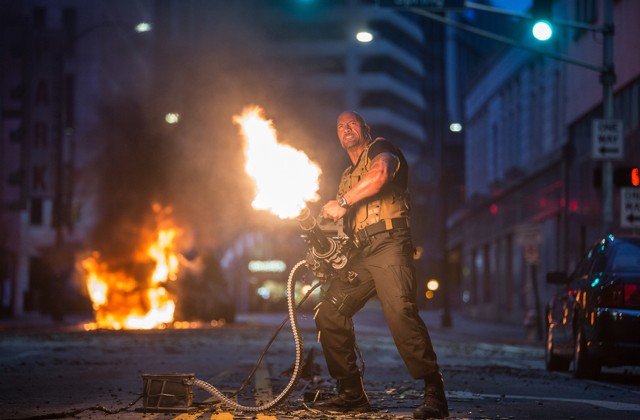 Rev your engines and get ready to roll! We've got free passes to the advance screening of 'Furious 7′ and you can grab a pair. Read on to find out how!
ALL PASSES HAVE BEEN CLAIMED. THIS OFFER IS CLOSED.
CliqueClack has partnered with Universal Pictures to offer readers in Boston and Hartford an opportunity to attend an advance screening of the new action film Furious 7 starring Vin Diesel, Paul Walker, Dwayne Johnson, Michelle Rodriguez, Jordana Brewster, Tyrese Gibson, Chris "Ludacris" Bridges, Elsa Pataky, Lucas Black, Djimon Hounsou, Tony Jaa, Ronda Rousey, Nathalie Emmanuel, with Kurt Russell and Jason Statham.
Continuing the global exploits in the unstoppable franchise built on speed, Vin Diesel, Paul Walker and Dwayne Johnson lead the returning cast of Furious 7. James Wan directs this chapter of the hugely successful series.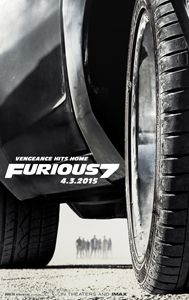 The screening will take place Tuesday, March 31, 7:00 PM at AMC Boston Common and AMC Plainville.
Passes will be available on a first come, first served basis. To be eligible, please read and follow the directions CAREFULLY. There will be no exceptions.
Comment on this post ONLY with HARTFORD. All Boston passes have been claimed. Do not include anything else in the comment box. If you make a mistake, do not edit your comment because it will not register. You must submit a new comment.
Include your FULL NAME (First and Last) and email address on the entry form (NOT in the comment box!). Double check your email address before submitting. If your email address is misspelled, you will not receive passes.
ONE entry per person or couple will be accepted. CliqueClack has the right to discard any duplicates or comments that appear to be duplicates. Multiple comments from a single person will result in complete disqualification. Keep these offers fair for everyone!
Winners will be contacted by email and will receive ONE ADMIT TWO pass. Please make sure to set your filters to accept email from @cliqueclack.com.
Check your calendar before commenting. If you have no intention of using the passes, please don't leave a comment. If the studios see that passes we are given to award to our readers are not being used, they will not want to offer us passes for future screenings. Please be considerate!
Please note that passes do not guarantee seats at the screening. Seating is first come, first served so plan to arrive early. CliqueClack has no control over the total number of passes distributed, and is not responsible for seating arrangements at the theater.
Seventh Son is rated PG-13 for prolonged frenetic sequences of violence, action and mayhem, suggestive content and brief strong language. The movie opens Friday, April 3.
Photo Credit: Universal Pictures