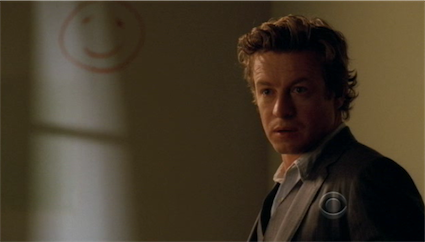 I adore TNT. For me, they seem to have come out of nowhere when Leverage boomed onto the scene (I know, I'm a late bloomer), but I've been keeping a good eye on them since then, and every decision they have made has been a winner.
Before Leverage, TNT was going strong with The Closer and Saving Grace, two unique series driven by strong women. Nothing bad about that angle! Since then they've realized their original programming is kind of kick-ass, so they've debuted Dark Blue and HawthoRNe. It's like watching a good game of poker, as Kenny Rogers said: "You've got to know when to hold 'em (Leverage), know when to fold 'em (Trust Me), know when to walk away (Saving Grace being allowed to finish out), know when to run (*cough*Trust Me*cough*)…."
TNT also knows just how to pick the shows they air in syndication: Angel, Bones, Charmed … someone's got a crush on David Boreanaz (no need to feel embarrassed), and someone likes to dabble in the supernatural over at the TNT Powers That Be.
Now, two recent decisions on TNT's part solidifies that someone working there has cornered the market on savvy, especially when it comes to knowing what the viewers want and the networks can't deliver. First of all, they picked up NBC's canceled Southland, which they'll at least finish out. Time will tell if they decide to film new episodes.
And in a press release today, we've learned that TNT has acquired exclusive syndication rights to The Mentalist. Could that show fit in any better with TNT's lineup? A stroke of brilliance, I tell ya!
If I were NBC, I'd plant an inside man to find out who is making all of these great decisions, and start wooing them away. It's clear that NBC needs some help from someone with a proven track record.
Read on to the next page for TNT's official press release on The Mentalist pick-up.
Photo Credit: CBS
This Post Contains Multiple Pages: 1
2