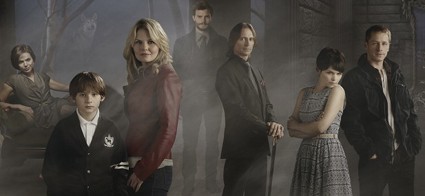 CBS - It was a week of all finales for CBS, led by solid numbers for the entire Monday lineup of How I Met Your Mother (10.48m/3.7), Two And A Half Men (11.55m/3.9), Mike & Molly (11.79m/3.4), and Hawaii Five-O (11.42m/2.7). The news was also great for NCIS (19.05m/3.6), NCIS LA (15.19m/3), and Criminal Minds (13.68m/3.6).
In the good, but not great, category, we find Survivor (10.34m/2.9 – 7.72m/2.3). The big Sunday finale just doesn't have the draw it once did, but it's still a solid performer. The same could be said of the Thursday combination of Person Of Interest (13.47m/2.5) and The Mentalist (13.09m/2.5). That block is down a bit, but still a good two hours for the network. The only possibly troubling number came from the Rules Of Engagement (7.17m/2.1) finale.
NBC - The peacock was the exact opposite side of the coin from CBS. The NBC finales from last week were nothing to celebrate. Instead, the best news came from the start of the summer schedule. America's Got Talent (10.48m/3.7 – 10.58m/3.4) picked up right where The Voice left off and was far and away the best thing the network had going last week.
In the finale department, the best result was for Smash (5.96m/1.8). Of course, at 5.96m/1.8 we are using best in the relative sense. That was followed by a good Friday result for Grimm (5.31m/1.6) and the wrap up of Fashion Star (4.81m/1.6). And then there was the NBC Thursday… which averaged 2.64m/1.2 for the night… with all new programming. That was with a lineup finales for Community (2.97m/1.3 – 2.61m/1.3 – 2.68m/1.3) and 30 Rock (2.84m/1.4), and the next to last episode of Awake (2.1m/.7). Of course, that number is made all the more mind-boggling when you consider that Community and 30 Rock have been renewed.
The rest of the week included Harry's Law (7.64m/1), Celebrity Apprentice (5.48m/1.8), Off Their Rockers (5.18m/1.4 – 5.52m/1.6), and SVU (5.56m/1.7).
ABC - There was some good fortune to be had with finales for ABC, beginning with the Sunday combination of Once Upon A Time (9.66m/3.3) and Desperate Housewives (11.12m/3.2) both closing out the season on an up note. The same was true for Grey's Anatomy (11.44m/4.1) on Thursday. The other finales — Private Practice (6.81m/1.8), Suburgatory (5.35m/1.8), Missing (6.53m/1.3), and Scandal (7.33m/2.3) — weren't nearly as successful.
In summer premiere news, The Bachelorette (8.05m/2.6) got off to a decent start following Dancing With The Stars (15.79m/3.6 – 13.23m/2.2). The other non-finale results included Cougar Town (3.31m/1 – 3.22m/1), The Middle (6.53m/1.9), Modern Family (9.36m/3.9), Dont' Trust The B (4.73m/1.9), and Revenge (6.9m/2).
FOX - There were only two finales last week for Fox. Those were American Dad (4.13m/2) and Bones (7.21m/1.9). Elsewhere, it was a bit of an off night for the Sunday combination of Simpsons (4.07m/1.9), Bob's Burgers (3.69m/1.8), and Family Guy (4.13m/2). The news wasn't much better for House (6.45m/2.2) on Monday.
Business did pick up a bit on Tuesday, with a double-shot of Glee (6.09m/2.5 – 6.03m/2.5), before American Idol (17.68m/4.9 – 16.4m/4.4) started gaining steam as it races toward the big finale. Unfortunately, those Idol gains didn't do anything for Touch (6.02m/1.7).
CW - The rest of the CW scripted shows called it a season as we saw finales for Gossip Girl (1.14m/.6), Hart Of Dixie (1.6m/.6), 90210 (.98m/.5), Nikita (1.47m/.4), and Supernatural (1.57m/.6). The rest of the week was filled with The LA Complex (.53m/.2), Next Top Model (1.15m/.5), and Perez Hilton (.8m/.3).
CABLE - Discovery had another premiere last week, with Kurt Sutter's Outlaw Empires (.85m/.4). Those are awfully iffy numbers for a premiere. I have to wonder if the fact that the first episode played like a shameless ripoff of History's Gangland had anything to do with it. Based on the intro to the show, I thought they had something else in mind. But looking at the list of upcoming episodes, it really does look like the show is just covering ground that Gangland has already passed over. In brighter news for Discovery, The Devil's Ride (1.59m/.7) maintained most of the premiere audience in week two.
Basic

Army Wives (2.61m/.8)
The Client List (2.27m/.8)
Mad Men (2.13m/.7)
The Killing (1.61m/.5)
Eureka (1.49m/.5)
Secret Life Of The American Teen (1.4m/.7)
Lost Girl (1.23m/.5)

Make It Or Break It (1.21m/.5)
Good Luck Charlie (3.61m/.6)
The Game (2.08m/1.1)
Let's Stay Together (1.55m/.8)
Hot In Cleveland (1.17m/.3)
Happily Divorced (.94m/.3)
Deadliest Catch (2.68m/1.2)

Premium

Game Of Thrones (3.69m/1.9)
Veep (.94m/.6)
Girls (.83m/.5)
The Borgias (.69m/.2)
Nurse Jackie (.5m/.2)
The Big C (.42m/.2)
Photo Credit: ABC