Fringe's John Noble discusses the show's journey and last season
John Noble from 'Fringe' sat down for a roundtable interview at San Diego Comic-Con to discuss the upcoming fifth and final season.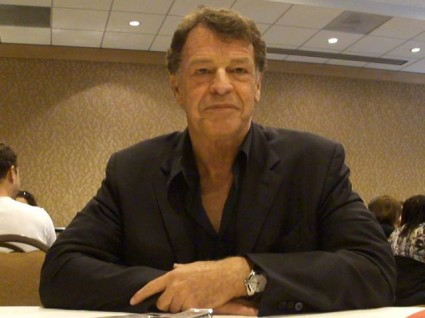 It was such an honor to talk with the amazing and brilliant John Noble at San Diego Comic-Con. He was emotional about the show's end and is determined that they do it right. He also talked about what kind of project he would like to do next. Don't worry, it's not going to be a procedural.
Here are some of the topics that he discussed:
Dealing with the emotional end of the show.
Reaction to Walter's final line in season four.
Thoughts on the end of Walternate's story.
Resolving Walter and Peter's relationship.
His influence on Walter's one-liners.
Walter's guilt over causing all of this and coming to terms with it.
His future plans on TV after Fringe ends and what he would like to do.
The vagenda line and "I think I'm getting an erection." line.
Check out the rest of our interviews with the Fringe cast and executive producer J.H. Wyman which will be posted each day this week.
Photo Credit: Carla Day