Fringe – EP J.H. Wyman gives insight into the final season
'Fringe's' Executive Producer J.H. Wyman sat down for an interview at San Diego Comic-Con to discuss the upcoming fifth and final season.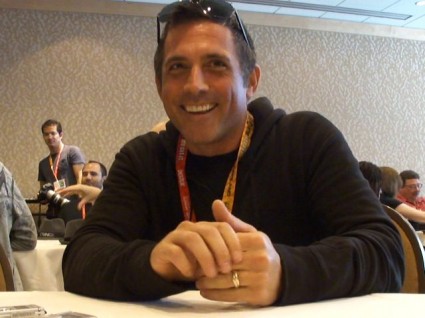 The mastermind behind Fringe's last season, executive producer J.H. Wyman, talked with us at San Diego Comic-Con. He was exceedingly careful to not give away too much about the final Fringe season, but he did provide insight into the overall direction it will be headed.
Here are some of the topics he discussed:
The shorter 13-episode finale season.
How he would want a TV show to end and that's what he aims to deliver.
Alt-world? Gone for good? "Nothing is ever really gone on Fringe."
Season five starts the day after "Letters of Transit" and Peter meets Etta.
Thoughts on Jeff Pinker's departure from the show.
His love of the Fringe characters.
The journey of the characters more than one specific main character.
Henry Ian Cusick — will he be back? Wouldn't say. He was very careful to not give too much away. He said,  "I'm afraid that would diminish the experience."
"You are going to get some good surprises."
The ending. He's known the ending.
Fringe season five premiere title, "Transilience Thought Unifier Model-11." And, yes, there is a reason.
Dedication of the cast and crew.
Directing season finale.
Photo Credit: Carla Day