Fringe – Joshua Jackson reflects on the show and its end
Joshua Jackson from 'Fringe' sat down for a roundtable interview at San Diego Comic-Con to discuss the upcoming fifth and final season.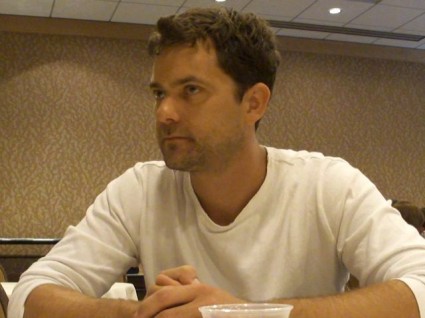 The always charming Joshua Jackson talked with us at San Diego Comic-Con. He was reflective on the show and what is coming up in this fifth and final season. Watch to catch his references to both Firefly and Dawson's Creek.
Here are some of the topics he discusses:
The water spilling incident from the Fringe panel.
Emotionally handling the end of Fringe.
Thankful for opportunity to have a planned ending, unlike most shows.
Thoughts on how Peter and Olivia's story should end and Walter's role in that.
Whether the show should have gone on longer or if right time for it to end.
Check out the rest of our interviews with the Fringe cast and executive producer J.H. Wyman which will be posted each day this week.
Photo Credit: Carla Day