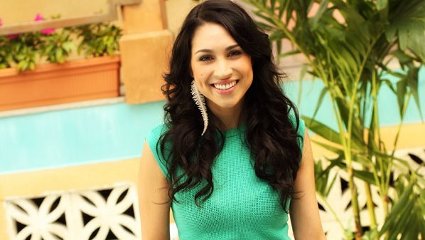 CW - Over the course of a season, we see a lot of good and bad numbers. There are season highs, series lows, and all manner of numbers-based craziness. However… last week offered quite the rarity. The premiere of  The LA Complex brought us two fascinating numbers. First, the premiere  (.63m/.3) managed to get the worst ratings for a drama premiere ever. As long as they have been tabulating ratings, everybody did it better. Even more amazing, a repeat the next night (.69m/.3) actually managed to gain viewers!? Apparently Degrassi isn't the huge draw I thought it was.
The rest of the week was more of the expected from Gossip Girl (.99m/.5), Hart Of Dixie (1.28m/.5), 90210 (1.11m/.6), Next Top Model (1.15m/.5), Vampire Diaries (2.22m/1.1), Secret Circle (1.15m/.5), Nikita (1.32m/.4), and Supernatural (1.53m/.6).
FOX - The big story at FOX for the week was Fringe (3.14m/1.1). Not the ratings. They're still horrible. But somehow that was good enough to get the show renewed for another 13 episodes next season. The smart money is betting that FOX will be paying Warner Bros. using the change they find in Kevin Reilly's couch. It's great news for the fans of the show, but not for the network. Nobody is going to watch the show, so FOX has just agreed to punch one 13 episode sized hole in next season's schedule. It's an iffy decision considering how the rest of the scripted schedule is doing. What's next? A renewal for The Finder (3.94m/1.1)?
Bones (7.38m/2.2) landed at a distant third Monday (with no new CBS) as House (6.49m/2.3) continued to struggle to the finish line. Glee (6.9m/2.7) and New Girl (5.2m/2.6) looked better in the demo, but are both still well down. And Touch (6.43m/1.9) continues to fall, despite the cushy post-Idol (16.87m/4.8 – 14.87m/4) spot. There is just not one sure-fire hit left on the FOX scripted schedule.
ABC - The week started well, with Once Upon A Time (9.08m/3), but slowed quickly with the Hallmark movie Firelight (7.56m/1.6). Although, that was up over the last Hallmark movie. Dancing With The Stars (17.62m/3.2 performance – 14.54m/2.4 results) remains down, but not out, and even took over an extra hour with a special (10.68m/2.1) filling in for Castle. Cougar Town (4.89m/1.5) struggled again on Tuesday, but the news was much better for week two of Private Practice (8.13m/2.2).
Wednesday was a bit of a disappointment with Don't Trust The B In Apartment 23 (4.91m/2) and Revenge (7.03m/2.1). Really though, I question leaving Don't Trust The B to fend for itself in only the third week. The week finished with expected results for the Thursday lineup of Missing (6.98m/1.4) Grey's Anatomy (9.45m/3.3), and Scandal (6.86m/2).
NBC - Unscripted continues to provide most of the success for the network, with The Voice (10.31m/3.8 – 8.93m/3.4), Biggest Loser (6.87m/2.2), and Celebrity Apprentice (6.31m/2.1) clocking in as the top three shows. Yes, that puts Biggest Loser and Celebrity Apprentice ahead of The Office (4.17m/2.1).  Even more troubling, Betty White's Off Their Rockers (5.83m/1.7) finished ahead of Community (3.21m/1.4), 30 Rock (3.47m/1.6), and Parks & Rec (3.17m/1.6).
I suppose it is worth noting the high viewer numbers for Harry's Law (8.62m/.9), but the demo is so low you have to expect it to be canceled. Elsewhere, things were mostly by the numbers for Smash (6.01m/2), Fashion Star (4.59m/1.5), Best Friends Forever (2.65m/.8), SVU (6.56m/1.7), Awake (2.21m/.8), and Grimm (4.49m/1.4).
CBS - A short week started with the normal Sunday of Amazing Race (9.14m/2.6), The Good Wife (10.42m/1.9), and NYC 22 (7.39m/1.4). Unfortunately, that puts NYC 22 at the bottom of the heap again. It's getting soft Friday numbers on Sunday. Survivor (9.81m/2.7) flew solo on Wednesday before a full Thursday that included Big Bang Theory (12.65m/4.1), Rules Of Engagement (8.17m/2.5), Person Of Interest (12.73m/2.4), and The Mentalist (12.03m/2.2). The week finished with Undercover  Boss (7.15m/1.6), CSI NY (8.9m/1.4), and Blue Bloods (10.21m/1.4).
CABLE - I generally don't follow the ratings of sports on cable too closely, but the prime-time Thursday portion of the NFL draft (6.66m/3.3) is worth noting. Not even a game. Just finding out where people will be playing next season is enough to top cable, and finish tied with Grey's Anatomy for third in the demo on the night. It would seem that there is no end in sight for the NFL's dominance of the sports landscape. In premiere news, Veep (1.38m/.6) got off to a slow start on HBO.
Basic

Army Wives (3.18m/1.1)
The Client List (2.75m/1.1)
Mad Men (2.66m/.9)
The Killing (1.59m/.6)
Breakout Kings (1.35m/.6)
Secret Life of the American Teen (1.6m/.7)
Eureka (1.6m/.6)
Lost Girl (1.34m/.5)

Make It Or Break It (1.11m/.4)
The Game (2.11m/1.1)
Let's Stay Together (1.5m/.8)
South Park (2.33m/1.3)
Hot In Cleveland (1.38m/.4)
Happily Divorced (1.11m/.4)
Pawn Stars (5.63m/2)
Deadliest Catch (3.29m/1.5)

Premium

Game Of Thrones (3.65m/1.8)
Girls (.86m/.4)
Nurse Jackie (.53m/.2)
The Borgias (.51m/.2)
The Big C (.44m/.1)
Photo Credit: CW