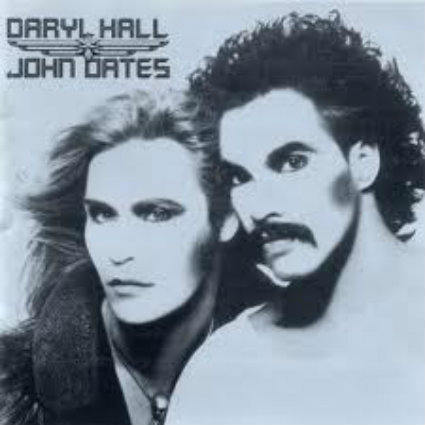 Michael: I was watching The Voice finale earlier in the week and knew Hall and Oates were going to make a guest appearance on the show. It was one of the few pieces of filler I was willing to accept for that two-hour time waster. (Don't get me started.)
Now I know we did a MusiClack post on Hall and Oates back in November, but after seeing what came across on The Voice with these guys, I thought it best we jaw about them again. Here's the video in question for everyone's perusal:
Michael: *ugh* My immediate reaction when I saw this was: "What the hell was that … ?!??"
Tara: I myself can never get enough of them. Wait! Except with this performance, which I wish you hadn't shown me. Because it's awful! I'm very sad.
This is one of the better H&O tunes, but I really disliked the slowed down beginning. I kept waiting for it to get off the ground, and it just seemed to lay there like a dead fish. It was a K-Mart polyester lackluster showing. I mean I know they're older, but that's no excuse.
Michael: *snort* After seeing and hearing this travesty, it got me wondering: Is Hall that much better without Oates? At least at the present time? Because his Live From Daryl's House stuff is mostly golden. But this thing was a mess from the very start.
Tara: I know! Maybe Oates is just draggin' him down at this point. Plus? Oates still gives me the heebie jeebies.
Michael: I don't know. I'm still not a huge fan of the group, but I've been won over with the output of Hall's solo stuff aided with all the musicians who have been contributing to his efforts. I mean, there's some pretty nifty stuff going on "at his house." And that's why it shocked me to see the above on The Voice earlier in the week — ear-bending … and not in a good way.
Tara: I hear ya. I love "Daryl's House" as well. And he always sounds fabulous with the artists that he showcases. Both on the old H&O tunes, and those selected by his guests. So, I'm with you. Let's just blame John Oates for this atrosity, and call it a day.
Michael: Yeah … I'm just at a loss on this one. I'm having a hard time believing the duo is happy with their performance, but stranger things have happened. Maybe the readers have some thoughts and ideas.
Photo Credit: RCA