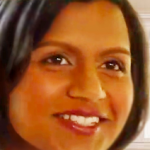 There's more to TV than television. Every year — heck, every month — there are more new Internet-only shows popping up online and in podcasts, and existing shows expanding their worlds in the same way. Here are some notable things going on in the world of webisodes …
Mindy Kaling is Hou$e Poor
Mindy Kaling is a writer for and stars in NBC's The Office, and she's started a new web-only series called Hou$e Poor. The first episode (embedded below) premiered last month, and you can catch more episodes over on Strike.TV. It's definitely funny and has a very Office feel to it. In fact, Kaling acts a hell of a lot like I imagine Michael would. Gee, you think she's written a line or two for him in the past?
The Guild's second season
If you're a fan of Joss Whedon, then you've likely seen his Dr. Horrible musical. And if you're a fan of Dr. Horrible (you are), you know who Felicia Day is. That would lead you right to her web series, The Guild. If you're new to the series, you can easily catch up during a lunch break or two. Gaming geeks should feel right at home with it, especially MMORPG fans.
A favorite quote of mine from season one: "No wonder they smell like ham and crayons." (Yeah, you'd have to see it.) The show recently picked up some serious sponsorship, so get ready for more episodes and seasons to come.
The first episode of season one is embedded next. I'm not so sure season two will ever make it to YouTube, but you can watch it on Xbox Live and MSN.
YouTube gets widescreen player
YouTube has just launched a new player that's capable of expanding to 960-pixels across. 4:3 aspect ratio videos will still play in the new player, but anything that can take advantage of the new widescreen window now can. Unfortunately the embeddable player is only 4:3, so you'll have to venture over to their site to witness it in action. Why no 425px-wide widescreen player?
The Office webisodes are back

In case you missed it, another set of The Office webisodes started last Thursday, titled "The Outburst." The plot centers around Oscar and features a few main characters from the show. The first episode's embedded below, though it's pretty short. Best line: "I've done a lot worse for a lot less."
Brian Singer developing a web series
Lastly, interesting news just came out that Bryan Singer, the director of Superman Returns, is developing a live-action web series titled H+. The premise: "The aftermath of an act of cyber terrorism that kills off a segment of the world population who elected to hardwire their brains to the Internet." It's expected to debut by the end of next year.
So, I guess all of the nerds of the world are wiped out by some kind of brain trojan? The world is doomed! I dunno, it sounds a lot like a bunch of already-existing movies all meshed into one.
Photo Credit: Strike.TV