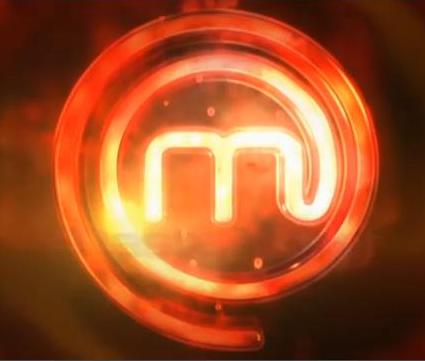 I was pretty wrapped up in the challenges this episode of MasterChef.
Forget about taking notes while watching. Forget about documenting what was what. There was too much going on. It was intense, thoroughly engaging and edge-of-your-seat drama.
Four are cooking, three are getting into the Top Three. If that isn't nerve-wracking enough, toss in a trio of high-caliber chefs from around the world who know their "shitake": Chef Chef Guy Savoy with 8 Michelin Stars, Chef Daniel Boulud with 4 Stars and Chef Chef Alain Ducasse with an amazing 21. Toss in the 13 Gordon has been awarded and that's a crap load of Michelin stars … I don't care who you're talking to.
The first challenge a three-course meal for the guest judges … and it's Becky and Christine going up against Frank and Josh. Mistakes were made on both teams, but the combination of the gals appetizer and dessert outdid the guys entrée.
So in the end it was Josh and Frank battling it out in a Soufflé Pressure Test. Whoa. Talk about something difficult. And not just one soufflé — three of them. One for Gordon, one for Graham, one for Joe. Cripes, cripes and cripes.
Joe noted something to the effect of "We may have given them a challenge that's not doable" … and it certainly seemed that way. Seriously: How in the world does anyone put together three different soufflés that need to impress in a mere 60 minutes? And coming off the three-course meal challenge? Regardless, my bet was firmly with Frank to come out on top. The guy has been calm, cool and collected all through the season and, barring a catastrophe, there was no way he was going to lose.
But … he did. I was stunned.
Stunned at the fact he lost out to a contestant who was previously sent home. Stunned he got beat by someone who, while a terrific cook, has often stumbled … and just as much as he's succeeded in the MasterChef kitchen. Stunned Frank got whipped by someone desperately putting souffles together by the seat of his pants and coming out with the better product. Especially when that product could have failed spectacularly with their incredibly minimal cooking times.
It was a combination of Frank getting "roiked" and someone watching over Josh this episode. But … that's as far as Josh is going to get.
Notes:
The Top Three contains the legally blind Christine. I never would have guessed she could have gotten this far.
Josh will be second runner up, Becky will win MasterChef.
With my favorites all gone (Frank being my final one) I'm pulling for Becky to now take the whole thing.
Both teams should have done a little more jawing during the three-course challenge. It could have easily turned the other way around with the guys triumphing over the girls if their platings could have been better presented.
Photo Credit: FOX