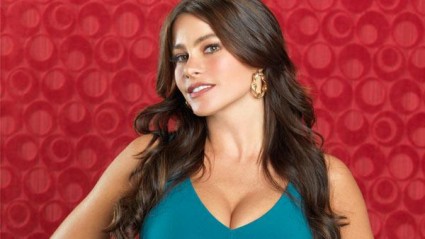 So, let me first begin this column with an apology for my tardiness. It seems that I am two days late and a dollar short. I've been rather busy. Trust me. It's been an interesting few weeks. It's also been an interesting few weeks in the world of entertainment. Just last week the cast of ABC's Modern Family decided to demand to be paid even more money going into their next season. There's nothing like greed in the morning, eh?
While some fans feel that this is justified, others are simply appalled. I think I may be on the fence here … at least for now. The cast is undoubtedly talented and I've been especially impressed with the lovely Sofia Vergara. That broad gives me goosebumps … and I'm not talking about the series of scary novels by R.L. Stine. It has been wonderful seeing her garner such critical acclaim for her role as a funny bombshell housewife. In fact, I think it's deserved.
For some reason, it always makes me happy to see actors and actresses, whom I think are awesome, work their way up to become established and recognized. James Marsden immediately comes to mind. I really enjoyed seeing him become more distinguished over the years. The same can be said about Mehcad Brooks of USA's Necessary Roughness. Vergara certainly has charm. Pardon my French, but her body is slammin'. This, of course, makes up for the fact that some people may have a bit of a hard time understanding what exactly she is saying.
You see, Vergara is of Colombian descent and her accent is just a bit heavy. Some find her hard to interpret. Others find it damn sexy. I'm in the latter. I'd like to say that it takes more than just looks and a sultry voice to make it in Hollywood, but, well, that would be about as misleading as Florida Governor Rick Scott. To that end, it's nice to know that Vergara does have some kind of aptitude. You have to have comedic timing in order to be a part of Modern Family's ensemble cast. Plus, she's got a slew of acting credits to her name including Four Brothers, Dirty Sexy Money, and a couple of gigs in two Tyler Perry movies that shall not be named.
Still, is all of this enough to warrant a pay raise when she's already making so much?
This is where I'm a bit confused. It's common knowledge that top-tier actors and actresses in Hollywood are paid a lot. Most of us could live a year with just a week's worth of what they make. In fact, it always baffles me whenever celebrities request that we donate our money whenever Mother Nature deals some country a natural disaster. I don't mind donating, but I can't help but wonder how much they've given. I'm just sayin'. According to Forbes, Vergara is one of the highest paid actresses in television. She made over 15 million last year. I'm not knocking her. Heck, I think she's awesome. As someone who has appeared in theatrical productions, I know that memorizing a script and showing up to work fourteen hour days can be a pain, but guess what — being the president is just as difficult and we all know Obama doesn't make nearly as much as George Clooney … and for that matter, neither did Bush.
Okay, my tangent is over. Let's get back on track. Vergara has garnered Emmy Award and Golden Globe nominations which does give her some credibility. However, she already has lucrative deals with K-Mart, Diet Pepsi and CoverGirl cosmetics. Essentially, what I'm saying is that she ain't broke. In a world with rising gas prices, skyrocketing costs of living and where more and more individuals are being laid off, I just think it would be nice if some celebrities would be thankful for the thousands of dollars that they are making. Hearing about the cast of Modern Family suing 20th Century Fox in regards to salary disputes just didn't sound right to me. Sorry, Sofia — I guess that's where we differ.
Well, at least she's nice to look at.
Photo Credit: ABC