Firefly reunion panel video from the 2012 SDCC
Here's video of the 'Firefly' panel from the 2012 San Diego Comic-Con. Nathan Fillion, Summer Glau, Adam Baldwin, Joss Whedon and others joined in the fun.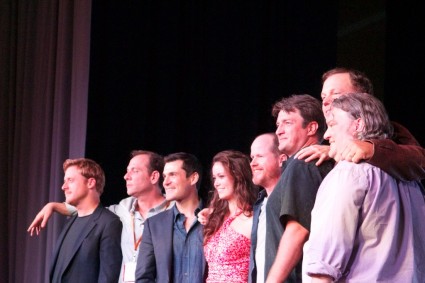 Sorry for the HTML5-only embed, folks. YouTube doesn't like long-running videos, so hopefully you all have a 21st century browser to play it. Enjoy!
UPDATE: I believe I got YouTube to process the video. It's embedded a the bottom, under the HTML5 one. Sorry in advance if it gets removed again!
Photo Credit: Keith McDuffee