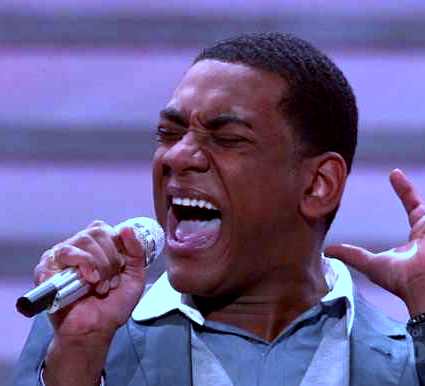 Call me cold, but I'm not going to miss Jessica walking onto the American Idol stage to do her thing. It's akin to my dislike of Ashthon Jones from last season … but the difference is Jessica can actually sing.
Wait … WHAT … ?!??! What are you talking about Michael? Because last time I checked it was Joshua who was eliminated from the Top 3 on Idol, not Jessica.
That's okay. It will happen soon enough. Jessica will finally get the boot. And "soon enough" is next week during the finale against Phillip Phillips.
See … I've be proselytizing the entire season to everyone — ever since Jessica made it into the Top 13 — that I believe she doesn't have what it takes to be THE American Idol this season. Fantastic voice, powerful at times, beyond her years certainly … but too many tics and hiccups and more in it to be consistent, likeable and worthy of the season 11 crown.
That's okay. They're ushering her right up to that winning doorstep … but they're not going to let her in.
It should have been a duking between Joshua and his buddy Phillip². That would have been the better finale.
Here me right now: No matter what Jessica does during next week's finale, it won't be enough to topple her opponent. Remember that.
You almost got there, Josh. Sorry you missed out. In the interim, let's hear from him one last time doing his nifty rendition of James Brown's classic:
Notes:
Adam Lambert's performance of his latest effort appeared to be something like a bad Idol audition … didn't it? At least he wasn't his usual Screaming Mimi self.
Lisa Marie Presley's performance, on the other hand, was replete with gothic overtones and a steampunk backing band.
Did you note this episode that even Jimmy Iovine agreed with me about Phillip being the best performance of the night Tuesday evening?
Photo Credit: FOX