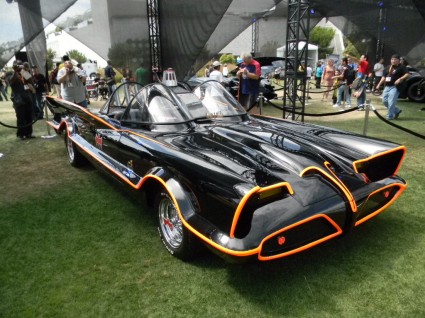 Honesty? I've lost count. I've lost count as to how many Comic-Cons I've attended.
What I haven't lost, however, is the memories and special/interesting/defining moments I've experienced at all those Cons.  Here are a few which stood out this year: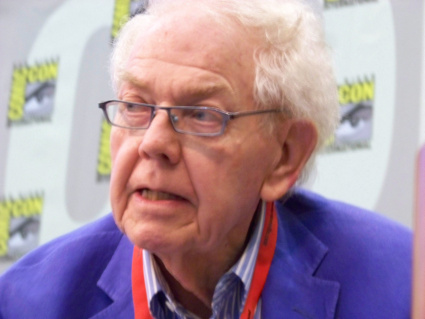 One of the programs I attended was Cartoon Voices, a wonderful panel moderated by Mark Evanier (The Garfield Show). It featured Matthew Mercer (Thundercats, Resident Evil 6), Debi Derryberry (The Adventures of Jimmy Neutron: Boy Genius, iCarly), April Winchell (Phineas and Ferb, Kim Possible), Steve Blum (The Avengers: Earth's Mightiest Heroes, The Legend of Korra), Jim Ward (The Fairly OddParents, Ben 10), Jack Angel (Avatar: The Last Airbender, Super Friends, G.I. Joe) and the legendary Chuck McCann (freakin' everything). Mark introduced each actor who in turn gave a little career synopsis and performed various voices from projects they were famous (and infamous) for with over-the-top relish. Then, after a dry table read of "Snow White And The Seven Dwarves" (in which all the actors played parts with Jim Ward being forced to read all the narration in a different hilarious voice throughout the performance), "the man" himself — the one and only Stan Freberg — was introduced unexpectedly and to a standing ovation.
Stan has contributed voice characterizations since the 1940's, everything from Warner Bros. cartoons where he began his career right on through everything else under the sun with more than 400 characterizations under his belt. He's worked with Walt Disney, Mel Blanc, Chuck Jones and more. (His Pete Puma has always been one of my favorites.) He told tales of old, gave a brief history of his introduction into the field and kept the huge audience in stitches the entire time.
But the real thrill was bumping into him as he was being wheeled into The Hilton Hotel by an assistant. I kindly stopped him, introduced myself, told him I was at the panel the previous day, spoke with him briefly and pumped his outstretched hand warmly when he offered it. It was a great honor to see him once again on a personal level. (Trivia Note: On top of his voice over work, if you took all the comedy recordings ever created and picked out the Top 10, at least 4 of them would be Stan Freberg's. And that's a fact, Jack …)
In the Grimm press room, the first round table interview was with Silas Weir Mitchell (Monroe) and Reggie Lee (Sgt. Wu).  Interestingly, and to the featured actors' benefits, place cards were atop the tables indicating each press member and their affiliates. As he sat down, Reggie began naming names and greeting everyone warmly. When he came to my card, he read "Michael Noble!" then louder "Michael Noble of CliqueClack … ?!?" with a big old grin on his face. We both stood up and reached across the table at each other and shook hands. "I was just reading your stuff the other day! I read lots of stuff on CliqueClack! I love CliqueClack!" It set the tone for the following interviews with the other Grimm cast and crew. Nifty moment.
Photo Credit: Michael Noble
This Post Contains Multiple Pages: 1
2