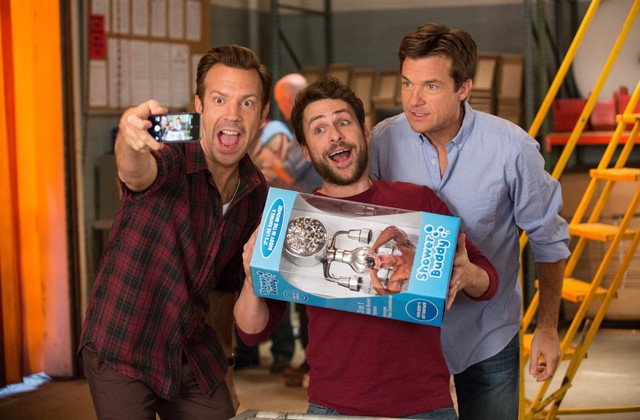 If you thought 'Horrible Bosses 2′ was going to be a rehash of the first film, you may be surprised. Find out what you're missing with the new home video release.
Judging from the box office grosses, audiences were not looking forward to another chapter in the Horrible Bosses saga, and who could blame them. The first film racked up more than $100 million in the U.S. but after being burned by the diminishing returns of The Hangover — with a second chapter that was basically the first movie, beat by beat, in a different location — Horrible Bosses 2 grossed about half of what the first made.
But, Horrible Bosses 2 is actually a better film than the first because it's not simply a retread. The plot expands on the story, making the three leads, Nick (Jason Bateman), Kurt (Jason Sudeikis) and Dale (Charlie Day), their own horrible bosses as they attempt to start a business of their own. They enter into a partnership with a catalog distribution magnate (Christoph Waltz), but when the deal goes south, the guys revert to their old bad habits and attempt to kidnap the son (Chris Pine) in hopes of salvaging their business. Of course, nothing ever goes as planned and the results are pretty funny.
Continue reading 'Horrible Bosses 2 expands on Blu-ray' »
Photo Credit: Warner Bros. Pictures