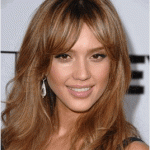 With its "Casting Clack" post, CliqueClack brings you a summary of the TV casting news released throughout the week, be it the addition of a series regular, a new recurring cast member, a guest star, or even someone making a cameo.
Be warned, the casting news after the jump may contain slight spoilers about the roles the actors will play.
This week, we have casting news for the following TV series:  90210, Samantha Who?, Scrubs, The Office and Ugly Betty.
90210's Naomi will be getting a potential new love interest around February Sweeps. Matt Lanter, who lends his voice to Anakin in Star Wars: The Clone Wars and who guest starred in various series such as Grey's Anatomy and Heroes,  has been tapped to play Liam, a bad boy who'll set his sights on Naomi. Evil Naomi + Bad Boy Liam = chaos? [Source: TV Guide Online]
Move over Timothy Olyphant and make space for Billy Zane! Olyphant played the character of Winston Funk last season on Samantha Who? However, due to the fact he is now working on Damages, the actor is unable to reprise the role. In steps Billy Zane. The Titanic actor will first take over the role of Funk in episode 15 when he and Sam run into each other. Since Zane is said to be recurring, it wouldn't surprise me if Sam gives him another chance. What do you think of the casting change? Personally, I don't think Zane is a right fit for the role. Other actors look more like Olyphant and would have done a good job in the role. How about Josh Duhamel? Michael Vartan? Then again, Olyphant only appeared in one episode so we didn't have time to get use to him on the show. [Source: The Ausiello Files]
Tom Cavanagh will reprise his role of Dan, J.D.'s brother, sometime this season on Scrubs. Sadly, it's unknown at this time what brings Dan to town or what prank he'll play on J.D., but one thing is for sure, you can expect to laugh when the brothers are on-screen together! [Source: TV Guide Online]
In case you hadn't heard, The Office will be getting that post-Super Bowl slot that every TV show dreams of. This means an extra special one-hour episode of the series filled with major guest stars such as Jack Black, Jessica Alba and Cloris Leachman! In the episode, titled "Stress Relief," some of the employees watch a bootlegged movie during the workday. The movie stars, you guessed it: Black, Alba and Leachman! In the episode, the gang will also be roasting Michael. This special episode will air after the Super Bowl on February 1. [Sources: The Ausiello Files, Watch with Kristin and Korbi TV]
Thought that Betty would hook up with musician and neighbor Jesse? Well, it looks unlikely as Daniel Eric Gold as been hired to play a potential love interest for Betty on Ugly Betty. The role is said to be important enough for Gold's contract to include a series regular option! Want to know more about this new guy? Well, according to the description, he sounds exactly like… Henry! Matt is "cute in an unconventional way, smart and career conscious, and friendly yet socially awkward" says Michael Ausiello. Betty and Matt will meet through the Young Editors' Training Initiative. It's about time Betty gets some lovin' don't you agree? And since it's Ugly Betty we are talking about here, expect Matt to be hiding something huge from Betty. [Source: The Ausiello Files]
If you want to learn more about the actors and their roles, click on the source links at the end of each entry.
Photo Credit: WireImage.com