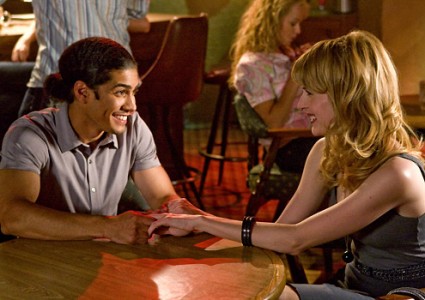 If you weren't convinced that the renewal of Dollhouse for a second season was a sign of the apocalypse, now comes word via the Twitter account of one Jenny Wade (Nina) that Reaper is very likely going to live on … on Syfy.
Her first update came earlier today, which gave all Reaper fans a glimmer of hope:
will let u know what i know when i know it which will b any min now-but its lookin VERY happy 4Reaps! (could my agnt b n e slowr rite now?!)
Shortly after that came this:
ok, don't get too excited, guys. i don't wanna ruin christmas for ya. we'll know by the end of the day, though. xo
As we all waited with anticipation (and through her apparent root canal or whatever the heck she had going on at the time — you'd have to see it), we got this message:
OKAY*deepbreath* y'all, from the most crdible sources i have, REAPER is a GO on SciFi. No official wrd til tomorrow, tho! lookin like 90%...
Could it really be true? I know a few people, who were once fans, who really don't care if Reaper comes back or not. I, for one, want to at least see some resolution to the story. Even if we got one more season out of Reaper, I'd be happy. And, hopefully, there will be a place set aside a-la Life on Mars, where we'll get a series finale episode out of the deal, no matter what happens.
Syfy seems like a really good place for Reaper to live on. It'll get a fair chance there to prove its worth, and then some. I'm just wondering if we'll get the whole team back, as the creators and Tyler Labine is signed on elsewhere. Hopefully we'll really get that final word tomorrow. I'll update via our Twitter feed if/when I see anything.
UPDATE: Perhaps now it's not Syfy: "soo…now hearing it's NOT SciFi. i HATE hearing lil pieces ata time, as i'm sure u do, so til i c a contract, i will let it be." Whatever the case, any activity in the direction of a renewal is good news.

Photo Credit: The CW