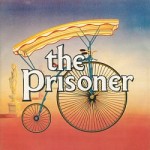 A bunch of us here at the Clique have taken to watching classic TV shows for the first time, starting with season one. We're calling it "The Virgin Diaries," as we do mini-reviews of each episode as we go along. Right now we're doing The Wire, Supernatural and Gossip Girl. I was feeling left out, so I've decided to take on The Prisoner, starting later this month.
Lucky for me, AMC has taken to putting all 17 episodes of the original series online, including some 1-minute recaps, all free-like! So, if you're new to the series like I am — or even if you've caught the show before and want to watch it again — hop on over to their website, then come back and chime in on my reviews later. I can't wait to see what all the fuss is about, especially the controversial finale (usually I hear a lot of "can someone tell me what the hell happened in the finale?!")
Incidentally, AMC is behind the remaking of the series and has a behind-the-scenes video up. I have to admit, it's kind of weird (yet cool) that AMC would show the original series on their own site while trying to promote a remake of it. Hopefully that's a sign that they have a lot of faith that it's going to kick some serious ass.
Photo Credit: ITV